Harwin

- Harwin is a manufacturer of high reliability, industry standard, and application-specific interconnect devices.

We command wide-ranging, global capabilities to satisfy customer needs on a local level. A network of distributors coupled with offices and manufacturing facilities in Europe, USA and Asia provides us a global reach and comprehensive understanding of the latest technologies. With more than 50 years history of successfully manufacturing electronic components Harwin has an active portfolio of over 20k highly reliable interconnects and PCB hardware items.
RFI Shield Clips and Cans
Publish Date: 2019-08-02
This module will provide an overview of Harwin's RfI Shield Clips and Can products, explain the advantages, and cover the features and benefits.
Duration: 5 minutes
Gecko-SL Overview
Publish Date: 2019-04-30
Harwin's Gecko-SL connectors are ideal for stacking and cable mating in areas where PCB real estate is at a premium.
Duration: 10 minutes
M20 and M22 Connectors
Updated: 2018-05-16
The 2.0mm pitch M22 connector family is available in male and female headers that come in single or dual rows and meet RoHS compliance.
Duration: 5 minutes
Archer Kontrol Connectors
Publish Date: 2018-04-12
This presentation will discuss the features, applications, and product line-up for the Archer Kontrol connector.
Duration: 10 minutes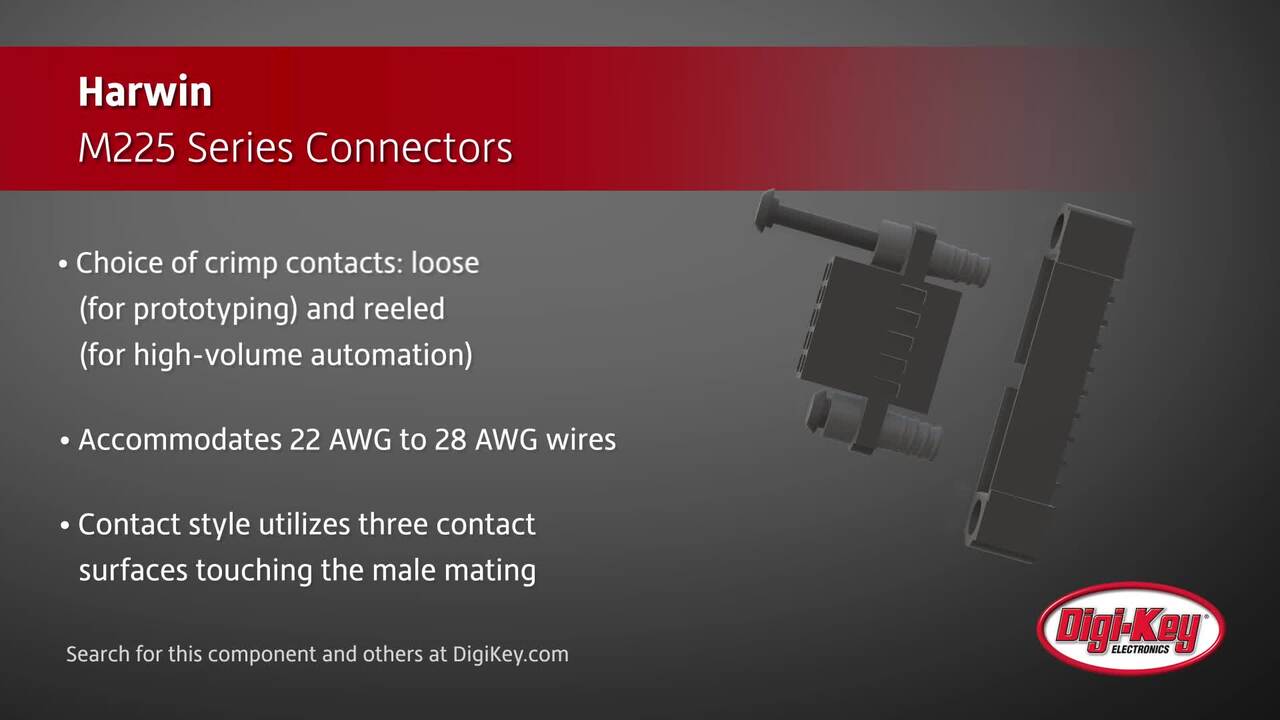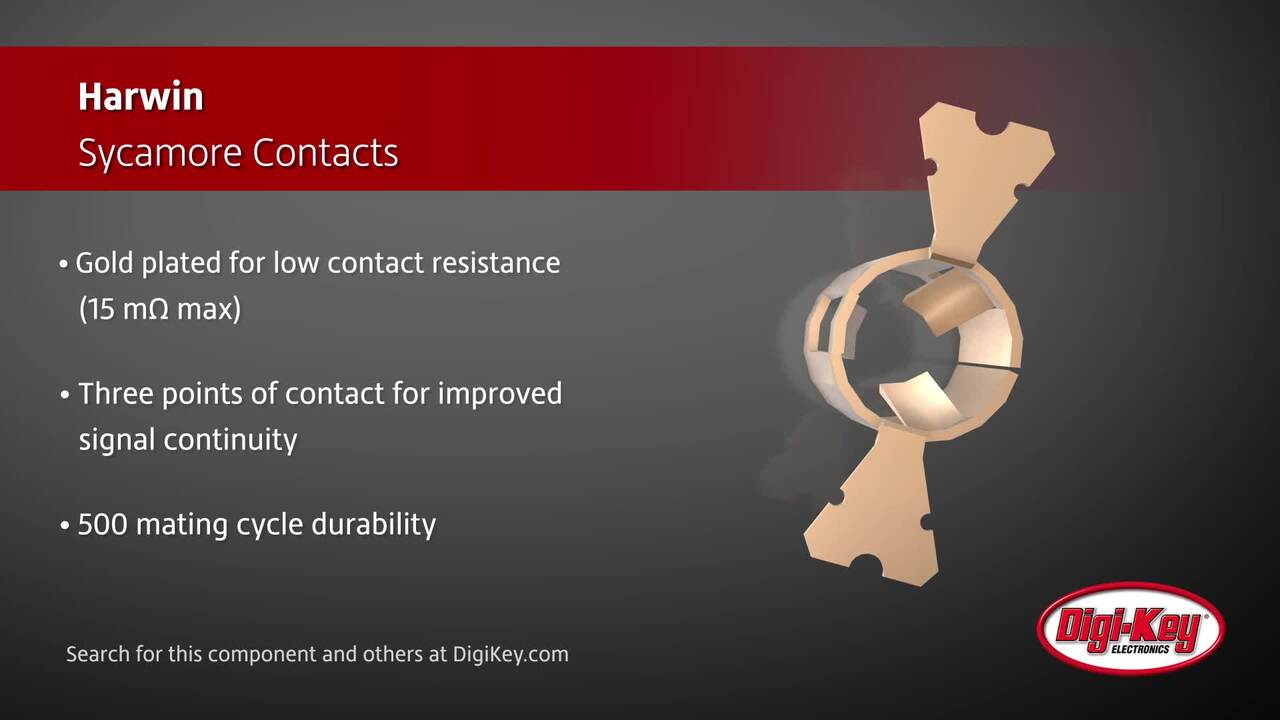 Harwin Sycamore Contacts | Digi-Key Daily
Harwin's Sycamore contacts are single-piece, SMT socket contacts. They are designed for direct assembly to the PCB, using two terminals to balance on the PCB and the rest of the contact to sit in a hole in the PCB.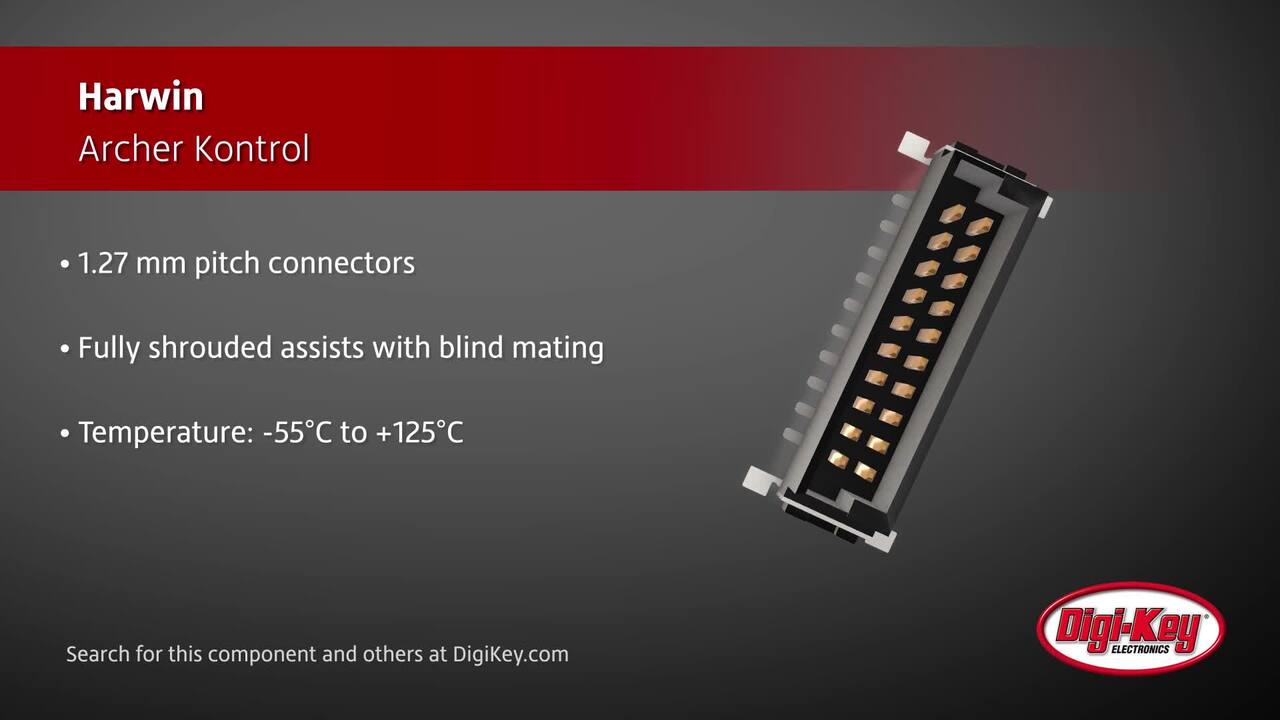 Harwin Archer Kontrol | Digi-Key Daily
Archer Kontrol from Harwin is a range of compact board-to-board 1.27 mm pitch connectors offering designers a robust and flexible connection choice for a wide scope of markets from industrial to IoT and transportation.
Additional Content
Product Information

News

Documents of Interest

Instruction Sheets

Case Studies